Teardrop Light / form necklace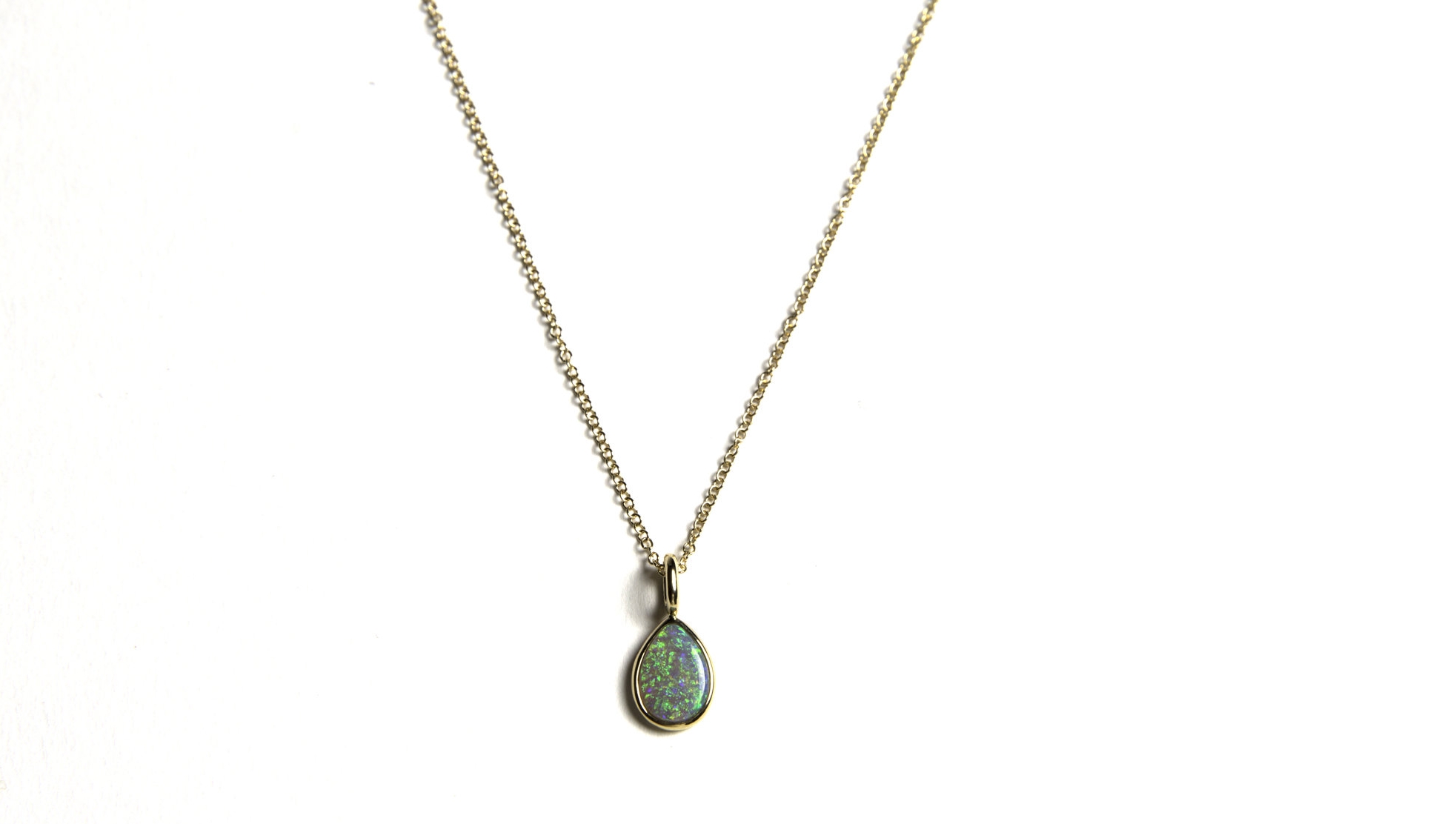 Teardrop Light / form necklace
Custom cut teardrop opals are simple and timelessly beautiful. A Fade to black studio signature style.
Available with a 16" or 18" Yellow 18k gold chain.
Measurements - approx opal size: 0.8mm width 1.2cm, length - 1.03cts
Measurements - approx small opal size: 0.6mm width 0.9mm, length - 1.31 cts
Please consider that our opals vary in colour and size, as they are natural gemstones. We have a range of colours available, and have done our best to categorise them accordingly, however we can't guarantee the exact stone that's photographed unless it is in stock. Feel free to request specific photos of the necklace you want!